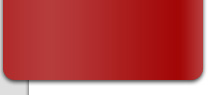 Site Info:
Copyright according to Austrian media law:
Owner:
Multiplast Kunststoffverarbeitung GmbH
Address:
Unterwaltersdorfer Straße 32
A-2440 Moosbrunn
Phone: +43 (0)2234-79221-0
Fax: +43 (0)2234-79221-30
Commercial register no.: FN125348K
VAT no.: ATU15549306
Jurisdiction: Vienna
Bank account:
RLB NÖ-Wien, Kto.Nr. 2.748.572, BLZ 32000,
IBAN: AT65 32000000 0274 8572,
BIC: RLNWATWW
Disclaimer:
All data (like texts, pictures and drawings on the website) has been checked carefully. Nevertheless, we do not guarantee the accuracy, completeness and factuality of the information. Furthermore we accept no liability for the content of linked websites.
Webdesign: www.beesign.com
Webadministrator: Christian Gugganig