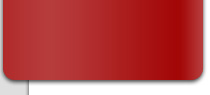 Plastic valve
One of the highest quality valves on the market.
Our in-house developed, patented valve made of high quality plastic meets function- and safety-wise the highest technical levels.
In co-operation with Europe's leading fire extinguisher manufacturers we have created a product which solves typical problems of today's market-standard valves and therefore is an adequate substitute for brass valves.
Due to the fact that the valve is made of high grade Polyamide PA6/6 reinforced with 50% glass fibre, our plastic valve meets specifications that are considerably higher than found on brass valves found on the market.
The material and several high sophisticated details in design make the plastic valve resistant against all commercially available extinguishing agents based on water and powder.
The advantage of using of high grade materials shows in this comparison between the test results we have achieved at the testing laboratory in Apragaz and the requirements of the EN3 standard:
min. requirement according to EN3

Test result at the test laboratory of Apragaz

ambient temperature
-30°C to +60°C
-40°C to +80°C
operating temperature
-30°C to +60°C
-40°C to +80°C
max. operating pressure (PS)
25bar
30bar

bursting pressure (Pr)

>85bar

>102bar

(with predetermined breaking area)

typical bursting pressure with by-passed predetermined breaking area at +20°C

>85bar

>220bar

overfilling test at Tmax

(EN3-8 6.4)

+60°C

+80°C

load alternation PAtm bis PT (TRG760)
no requirement
>500x at 20°C/PT=43bar

compression treatment vertically and horizontally with empty extinguisher

(12kg extinguisher with 2kg cartridge)

no requirement

20°C

burst pressure after aging test according to EN3-8 D.2.4

>85bar at -30°C

and at +20°C

>102bar at -40°C to +80°C

impact test after aging test according to ISO 4892-2/EN3-8 D.2.5

20°C

-40°C to +80°C
These results are significantly beyond the requirements of the EN-3 standard and were confirmed by the test laboratories of Freiberg and Apragaz, aswell as by our customers.
Customer-specific configuration
Due to the flexible design of our plastic valve we can offer a variety of different threadsize combinations in order to meet customer requirements.
The following thread sizes are available in a standard configuration:
Hoseline connection: M18x1,5 / M16x1,5
Diptube connection: M16x1,5
Gastube connection: M8x1 / M6x1
Cartridge connection: M26x1,5 (further dimensions are available on request)
Cartridge connection with adaptor: M18x1,5
Further configurations are available on request.
In case of exceeding the design pressure, a predetermined breaking area ensures that the valve does not break and split by a controlled release of the excess pressure into the pushbutton.
On customer request, a pressure relief valve can be used instead.
The plastic valve is suitable for:
Use on power-driven vehicles according to ISO 7165
Powder- and waterbased extinguishing agents
Maximum extinguisher assembly mass: 20kg
The usability was tested and confirmed according to the following standards and directives:
EN 3-8: 2006
EN 3-7: 2007
ISO 7165
Valve was tested in category 3 according to directive PED 2014/68/EU and module B+D (CE0029)