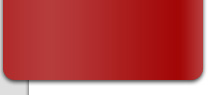 Pistol handle
The handle is used to operate the pistol and apply the extinguishing media.
It consists of glass fibre reinforced polyamide 6 (Nylon) and, with its ergonomic shape, it allows for easy operation of the extinguisher.
Different colours and individual printings are available.
On request special handle designs in customised versions can also be supplied.
The spring produces an actuating force on the handle of less than 200 N, as required in EN3. The integrated safety valve effect will reduce this force when the pistol is under pressure.
The standard assembly to the pistol body is made with a notched pin, in order to improve protection against manipulation a tubular rivet made of nickel plated brass can be used instead.
| colour | RAL | surface | item number |
| --- | --- | --- | --- |
| yellow | 1018 | matt | S-PIGR-STMT-25 |
| red | 3000 | matt | S-PIGR-STMT-45 |
| blue | 5015 | matt | S-PIGR-STMT-52 |
| black | 9017 | matt | S-PIGR-STMT-95 |
| black | 9017 | glossy | S-PIGR-STGL-95 |