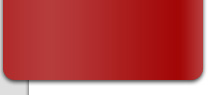 Pistol extension
Can be used instead of the pistol nipple.
Better handling of the pistol by larger contact surface (especially with firefighter gloves).
Especially recommended for PVC hose lines (lessens bending of the hose during use of the pistol).
By selecting different inner diameters, the rate of discharge of the fire extinguisher can be regulated.
The pistol extensions are available in different versions, threaded or collared, with different outer geometries and are made of black Nylon 6.
| B | C | D | E | F | form | connection | item number |
| --- | --- | --- | --- | --- | --- | --- | --- |
| 21,4 | 9,3 | 28 | 51,2 | 14,9 | concave | collared | S-PIVL-MU1-10-95 *) |
| 33,2 | 10 | 28 | 47,4 | 15,3 | straight | collared | S-PIVL-NST-10-95 |
| 25 | 10 | 28 | 49,5 | 14,5 | straight | M18x1,5 | S-PIVL-ST-KU-18/10 |
*)...already exclusively reserved in France