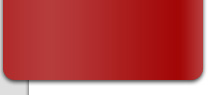 Pistol cap
The pistol cap improves the aesthetics of the pistol and has no effect on its function.
It can be used to attach the pistol line to existing brackets on the fire extinguishers.
After assembly the pistol cap is intrinsically connected with the pistol body
It is made of Nylon 6 and is available in several colours.
| colour | RAL | item number |
| --- | --- | --- |
| yellow | 1018 | S-PIKA-ST-25 |
| red | 3000 | S-PIKA-ST-45 |
| blue | 5015 | S-PIKA-ST-52 |
| black | 9017 | S-PIKA-ST-95 |
| black | 9017 | S-PIKA-MHAK-95 |