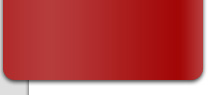 Pistol body
All features necessary for the function of the pistol are mounted on the pistol body.
The pistol body is made of a black polyamide 6 (nylon) and has been aerodynamically optimized and designed in terms of pressure using finite element analysis for up to 200 bar.
For the use of extinguishing media dependent nozzles different threads and dimensions are available at the outlet-end.
To connect either a pistol nipple or a pistol extension at the hose end, there is a choice of either a screwed connection or a collared version.
Customer-specific logos can be moulded in the pistol body on request.
| A | B | C | D | L | item number |
| --- | --- | --- | --- | --- | --- |
| 3/8" | 12,5 | collared | matt | 112,5 | S-PIKÖ-4SSTMT-3/8Z-95 |
| M14x1,5 | 12,5 | collared | matt | 112,5 | S-PIKÖ-4SSTMT-1415-95 |
| M16x1,5 | 12,5 | M18x1.5 | matt | 112,5 | S-PIKÖ-4GSTMT-1615-95 |
| M16x1,5 | 12,5 | collared | matt | 112,2 | S-PIKÖ-5SSTMT-1615-95 |
| M16x1,5 | 12,5 | M18x1.5 | glossy | 112,5 | S-PIKÖ-4GSTGL-1615-95 |
| M18x1,5 | 12,5 | collared | matt | 112,5 | S-PIKÖ-4SSTMT-1815-95 |