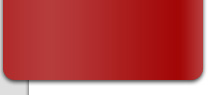 Open hose line
This line type is mainly used for stored pressure extinguishers. A pistol as control device is not necessary because this function is usually carried out by a squeeze lever mounted on the valve.
In the standard version an open hose line consists of a nozzle (for powder, water, foam) and an EPDM-hose 12x18 mm and an unplated brass hose fitting M14x1,5.
In the simplest version, the line consists of a nozzle (for foam, powder or water) and a PVC-hose, which is directly crimped on to the valve.
The most exclusive version consists of a 16x26 mm EPDM hose with a 1"fitting at both ends.
Additional parts such as screw-in nozzles, foam pipes, grips, holding magnets etc. can be provided.
The open hose line can also be delivered in marine-version (seawater-resistant).