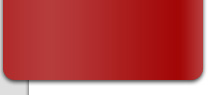 Hose line with pistol
This type is used for extinguishers with cartridge and strike knob, whereby, after the extinguisher has been operated, the pressure enters the pistol which then acts as a control device as described in the standard EN3-7:2004, 10.6
In the standard version the pistol line consists of our patented collared rotatable standard pistol with a 13x21 EPDM-hose and nickel-plated brass M16x1,5 fitting. Upon request, it can be equipped with nozzle (for foam, powder or water).
In the simplest version the pistol line consists of a black threaded pistol with screw-nipple and a PVC hose which is mounted directly on to the valve.
The most exclusive version consists of a collared pistol customised by the customer with a brass adaptor and a 16x26 EPDM-hose with a 1" adaptor, which fits into the valve.
On request pistol lines can be individually tested at 30bar (in a water bath) for leaks.
They can also be delivered in marine-version (seawater-resistant).