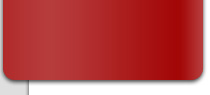 Customer-specific special parts
On demand we produce customer-specific parts exclusively with customer-owned tools, as well as with tools designed according to customer specifications.
Our machinery includes 17 injection moulding machines with clamping forces from 150 to 3000kN that can produce parts with a weight of up to 0,9kg.
In the fire fighting-division we produce customised plastic parts according to EN3. Examples of these are: safety clips, foot rings, fire fighting clamps and handles with customized company logos or with special printing.
In our technical moulding-division we are exclusively using tools made in Austria, designed according to customer specifications.
When customer-owned tools are provided for our production, we only accept tools made in the EU.